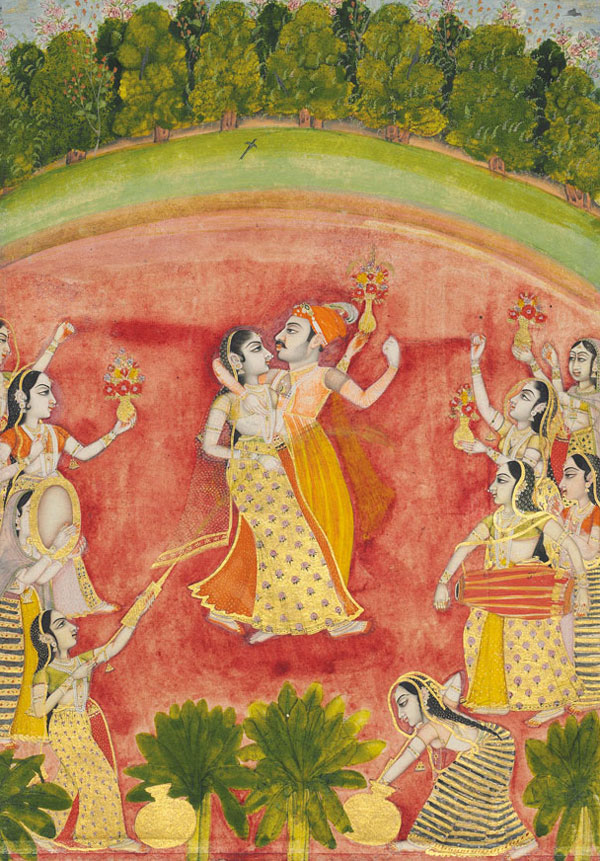 Illustration to a Ragamala series, Holi Festival with Nawab Siraj al-Dawla as the Nayaka (Vasant Ragini) (detail) Murshidabad, Bengal, circa 1755, Opaque watercolour with gold on paper, 9 ¼ by 5 4/5 in.; 23,5 by 15 cm. painting; 11 by 7 in.; 28 by 17.8 cm. folio; courtesy Oliver Forge and Brendan Lynch Ltd.
Day 8
Asia Week New York continues with a wide selection of exhibitions, dealer appointments, and online shows.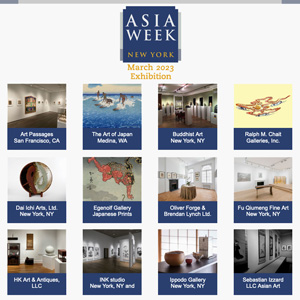 March 2023 Online Exhibition
The Asia Week New York 2023 Online Exhibition is live. Browse highlights from the exhibiting dealers as well as selections from upcoming auctions. Some of this year's participants are showing online only. The web address for the Online Exhibition is:
march2023.asiaweekny.com

Sebastian Izzard LLC and Onishi Gallery are open today. Akar Prakar is exhibiting online only.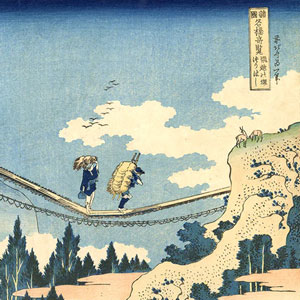 With Japanese Paintings and Prints: 1800-1860, Katsushika Hokusai's works are complemented by landscapes by his rival Hiroshige, including a first edition of his famous snowscape Evening Snow, Kambara, and his moonlit masterpiece Seba.
Sebastian Izzard LLC.
.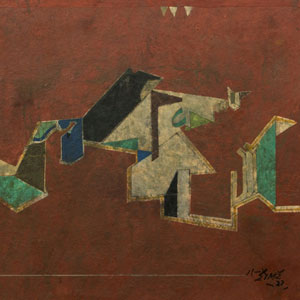 Ganesh Haloi (born 1936) is a Kolkata-based artist, born in Jamalpur, Mymensingh (now in Bangladesh). He moved to Calcutta in 1950 following the Partition of India. The trauma of displacement left its mark on his work as it did on some other painters of his generation. Since then, his art has exhibited an innate lyricism, coupled with nostalgia for a lost world.
Akar Prakar
.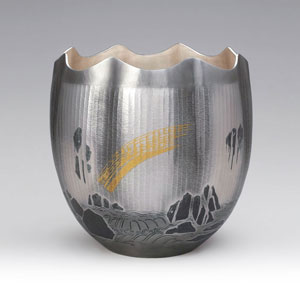 A beautiful vase in hammered silver, entitled
Bakufu
, 2011 by Living National Treasure artist, Osumi Yukie (b.1945), one of the few women in that group, is the embodiment of the skilled use of the extremely complex metalsmithing techniques developed in Japan.
Onishi Gallery
.

Receptions, openings, ongoing exhibitions are listed here.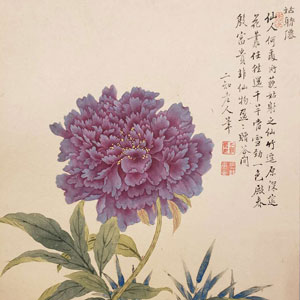 The highest forms of Chinese art have always been regarded as painting and calligraphy, with landscape, figures, and flower-and-bird painting. Introducing masterworks from the Tianjin Museum and Changzhou Museum is
Flowers on a River
, a 40-ft hand scroll by famous monk painter Zhu Da (1626-1705).
China Institute Gallery
.
The Asia Week New York daily digest features one auction highlight per day.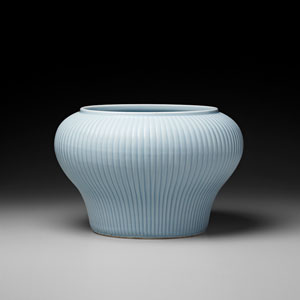 Clair-de-lune or 'tian lan' (sky blue) glazed wares were highly prized in the Kangxi period and the color was strictly reserved for imperial porcelain. Sturdily potted with broad, rounded shoulders beneath the lipped rim, the jar is molded with narrow, vertical ribs and is covered overall with an even sky-blue glaze with the exception of the flat base. 10 1/8 in. (25.7 cm.) wide, cloth box.
Christie's
.
We hope you've enjoyed this daily digest for Day 8 of our 2023 edition! Discover even more exhibitions, auctions and events at asiaweekny.com.