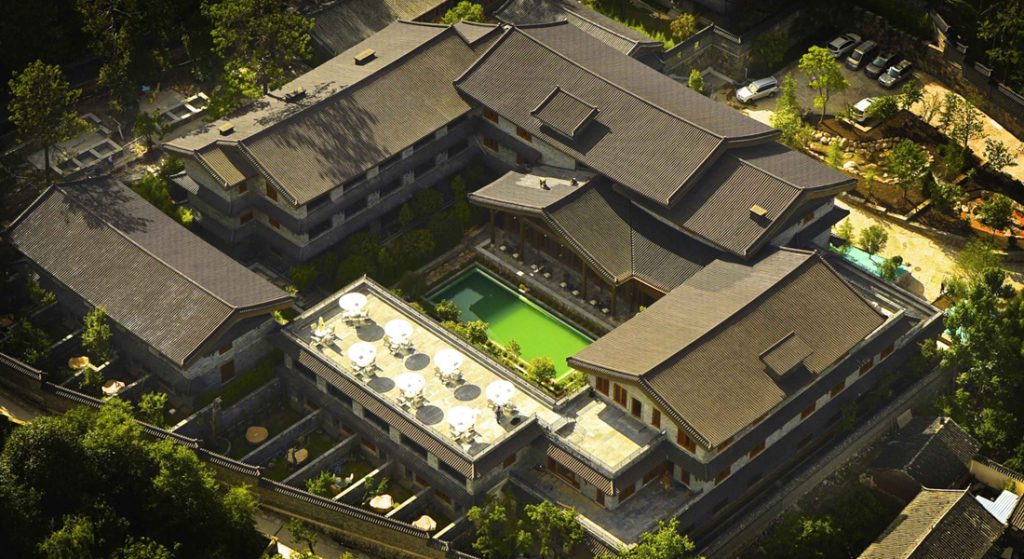 Instead of the touristic and commercialized old town of Lijiang, our retreat is located at a nearby small Nashi-ethnic village named Ciman, where the traditional way of living still thrives. Surrounded by pinewoods and a pear garden, Songtsam Lijiang Lodge offers spectacular views of the old town, Jade Dragon Snow Mountain, and Lashi Lake. The hotel's design is grand in appearance and has an interior layout in the style of a Nashi courtyard that is decorated with exquisite Hui-style stone sculptures. The property also exhibits a unique combination of Nashi-Dongba, Chinese-Tang, and Tibetan influenced art.
Songtsam Linka Lijiang dishes are dominated by Lijiang special hot pot, Naxi traditional dishes, and other representative Yunnan dishes. Spring-like Lijiang is rich in resources—wild vegetables and flowers in spring, mushrooms in summer, fruits in autumn, all of which enrich the dining table of Songtsam Linka Lijiang.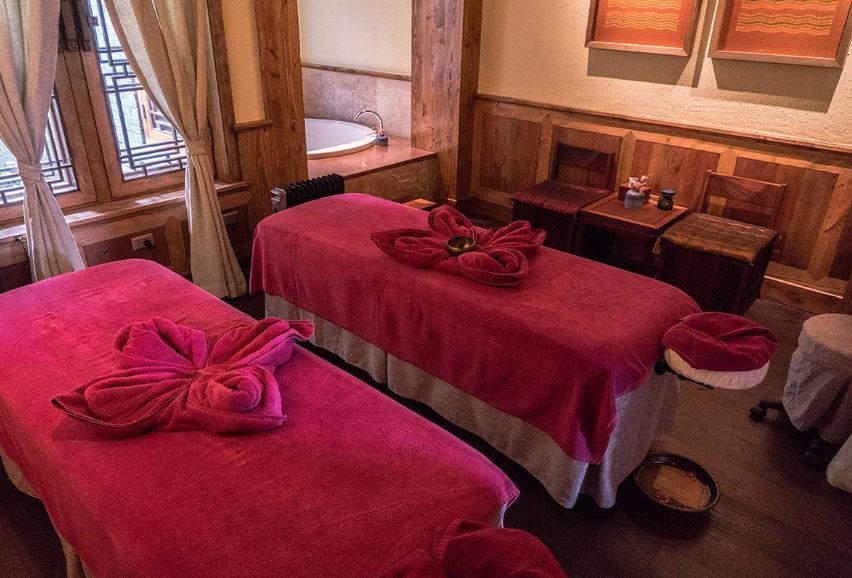 A special feature of this lodge is the spa, which includes four therapy rooms, as well as sauna cabins and is elaborately designed for traditional Kum Nye Tibetan massages. Leave time for Songtsam's one-day body & mind rejuvenation program. Our rejuvenation program is based on different techniques and offers a unique Tibetan experience of well-being: Food Cleaning, Hydrotherapy (Manna Bath), Himalayan Salt Body Scrub, Ku Nye Massage, and Packs with Tibetan herbs.
Read more, click here