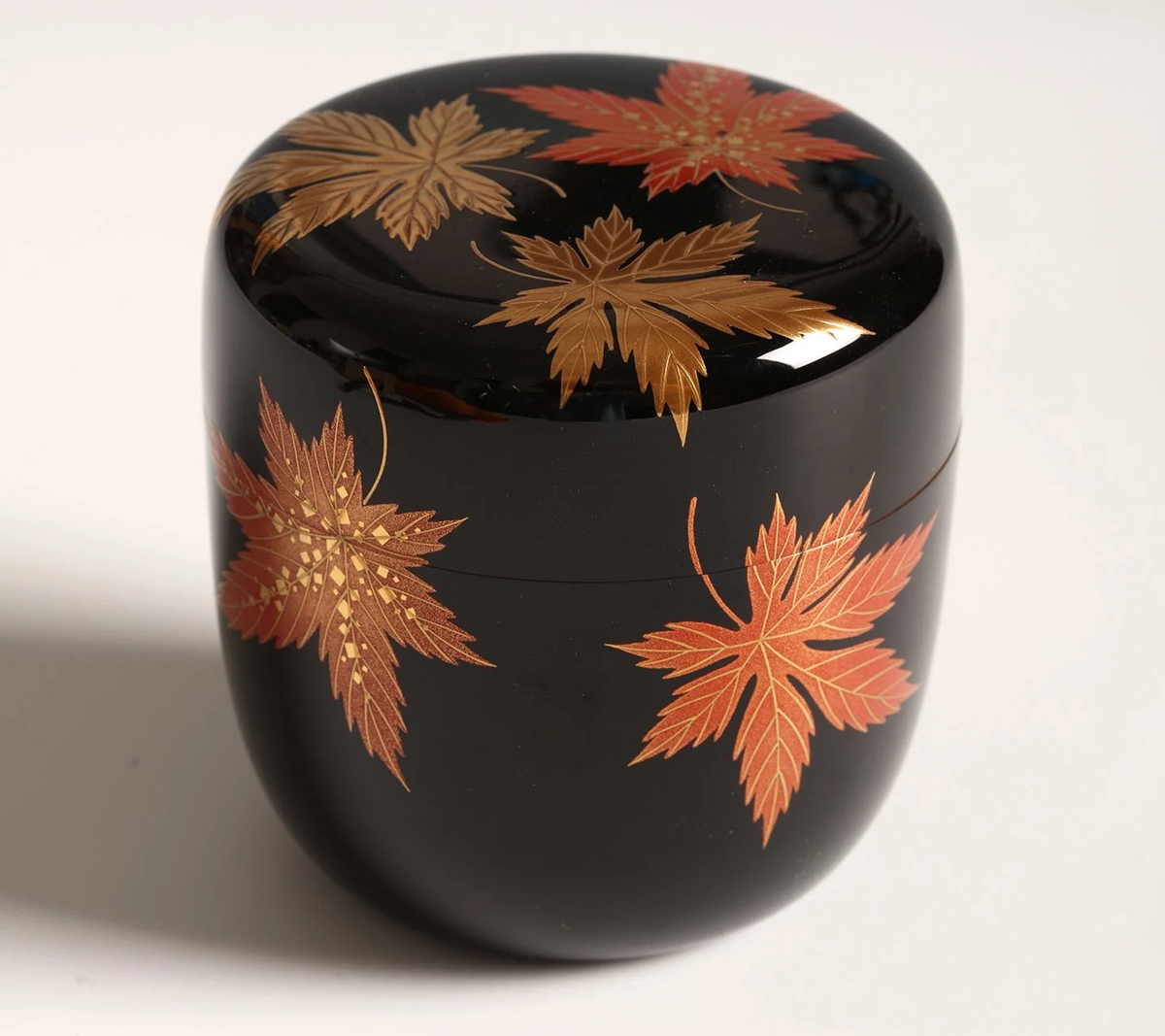 Hosokawa Shiko, Tea Caddy with Maple Leaves, 1998, maki-e gold and red lacquer on wood with gold foil inlays, 3 x 3 x 3 in. (7.5 x 7.3 x 7.3 cm); Courtesy Thomsen Gallery
Golden Treasures: Japanese Gold Lacquer Boxes
November 9 – December 20, 2023
Thomsen Gallery is delighted to open their annual autumn exhibition of Japanese lacquers dating from the early 20th century to the present. This year they are focusing on lacquer works from the modern period, 1920s—50s, including published items that were exhibited in Tokyo at the annual art exhibitions of 1933, 1952 and 1953.
Be sure to visit their gallery to view the beautiful designs and fine details of these unique works for yourself.
To learn more, click here.