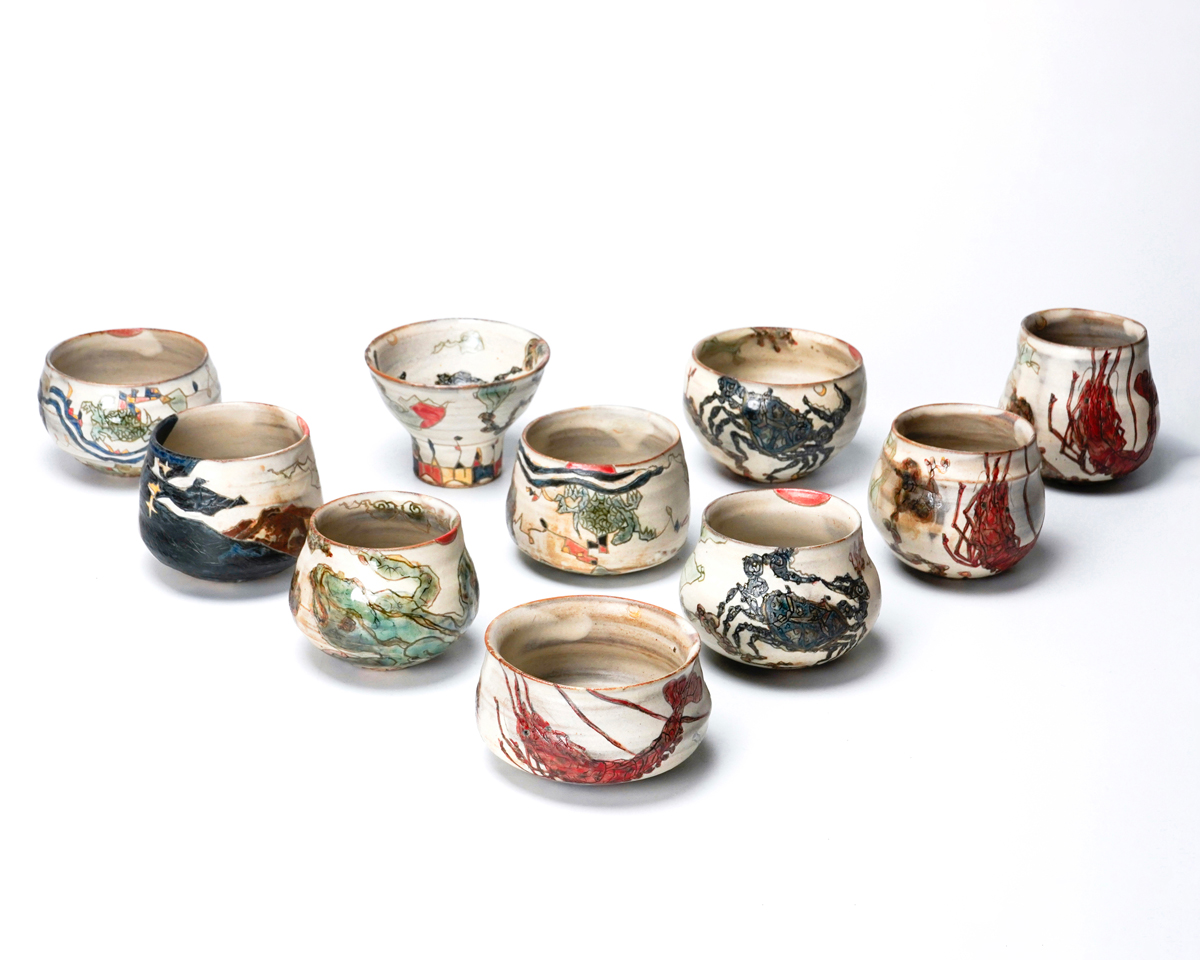 Komago Tetsutaro, Group of polychrome guinomi, 2023
Winter Kogei Collection
Exhibition of Japanese Contemporary Sake and Tea Ceramics
November 22, 2023 – January 4, 2024
Dai Ichi Arts' upcoming holiday collection features new ceramic works that are a tribute to the joys of small and tender objects. Exploring form, function, decoration, and traditions, the artists' expressions of "Kogei" serve as vibrant tributes to the joys of form and function in expansive objects.
Their 3 gallery artists – Kim Hono, Ikenishi Go and Komago Tetsutarou – each bring unique perspectives to the concept of "Kogei," crafting honest objects from the heart.  This exhibition showcases the debut collections of Ikenishi Go and Komago Tetsutaro at Dai Ichi Arts and in the United States, as well as a highly anticipated new ceramic collection by Kim Hono.
The exhibition is available to view online and in-person by appointment only.
To learn more, click here.