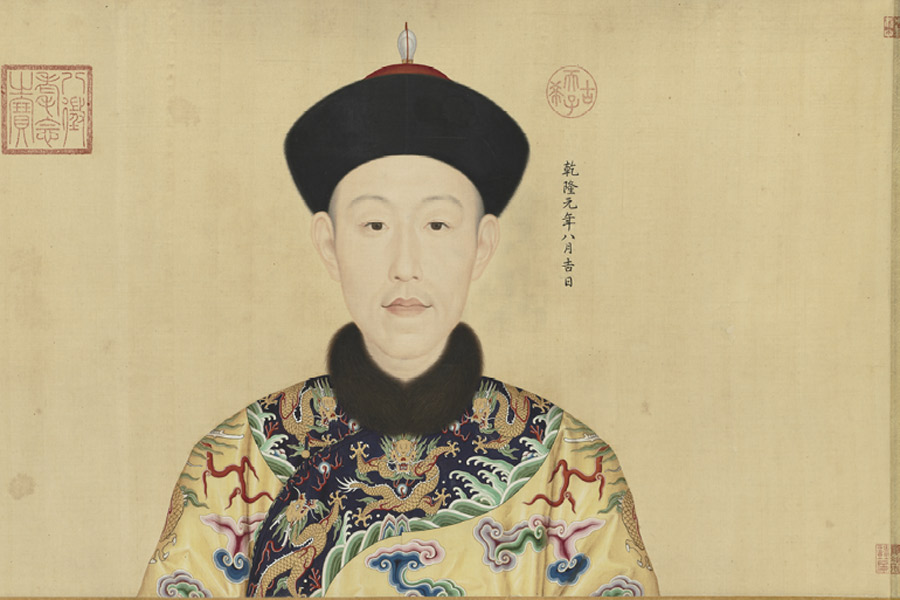 Giuseppe Castiglione (Italian, 1688–1766) and others (Chinese), Portraits of the Qianlong Emperor and His Twelve Consorts (detail), 1736–70s, handscroll, ink and color on silk, painting: 53 x 688.3 cm; Courtesy The Cleveland Museum of Art, John L. Severance Fund, 1969.31
The Cleveland Museum of Art
China's Southern Paradise: Treasures from the Lower Yangzi Delta
September 10, 2023 – January 7, 2024
This exhibition features more than 200 objects from Neolithic times to the 18th century, ranging from jade, silk, prints, and paintings to porcelain, lacquer, and bamboo carvings from the region of Jiangnan. Located in the coastal area south of the Yangzi River, Jiangnan's lush, green scenery inspired artists to conceive it as heaven on earth. Throughout large parts of its history, it has been an area of rich agriculture, extensive trade, and influential artistic production. Art from Jiangnan—home to such great cities as Hangzhou, Suzhou, and Nanjing, as well as to hilly picturesque landscapes stretched along rivers and lakes—has defined the image of traditional China for the world. Treasures from the Lower Yangzi Delta is the first exhibition in the West focusing on the artistic production and cultural impact of this region and explores how this area gained a leading role in China's artistic production and how it succeeded in setting cultural standards.
To learn more, click here.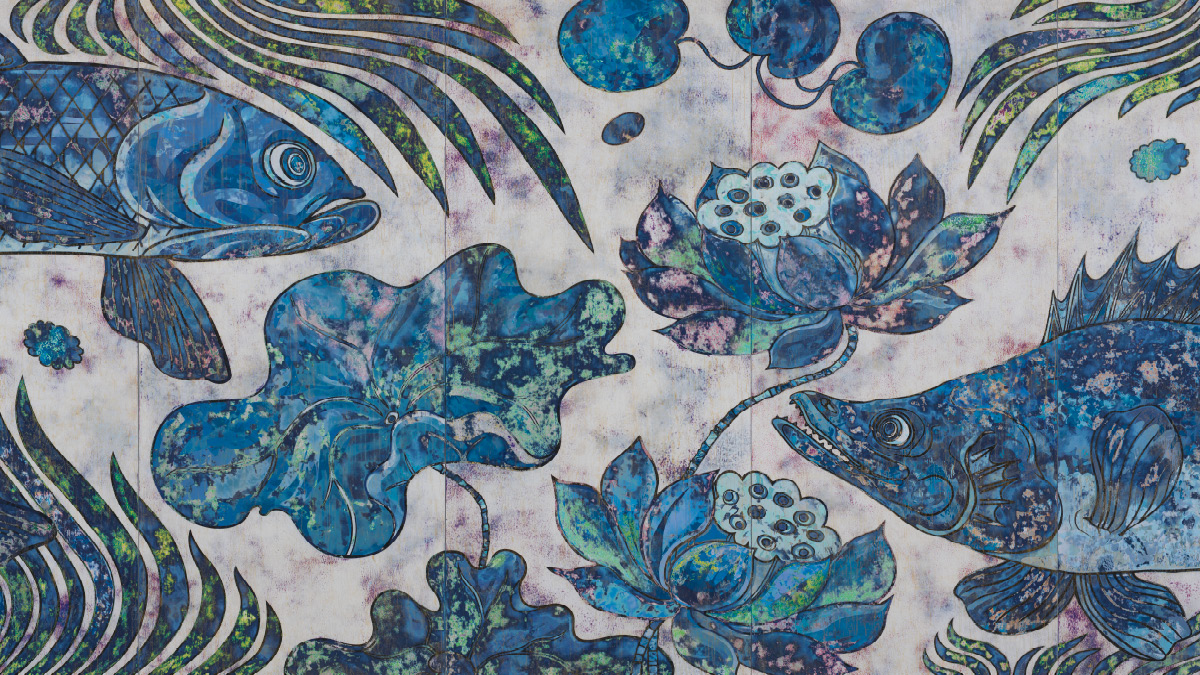 Takashi Murakami (b.1962), Qinghua: Grass Carp, Chinese Perch, and Lotus Flowers (detail), 2019–2023, handscroll, acrylic on canvas mounted on aluminum frame; Courtesy the artist and Perrotin
Asian Art Museum
Murakami: Monsterized
September 15, 2023 – February 12, 2024
Murakami: Monsterized is the first solo exhibition in San Francisco by the internationally recognized artist, Takashi Murakami (Japanese, b. 1962). The larger-than-life paintings and sculptures in this show use monsters as a central motif to address the complicated nature of the world around us. Murakami's recent works suggest that our rapidly changing and increasingly digital landscape is populated by monsters — whether harmful or helpful — many of which humans have created and perhaps even become.  Several new works created for this exhibit find Murakami responding to a social environment marked by a global pandemic and a shift toward virtual interaction. The artist draws from the artistic histories of Japanese supernatural creatures including kaiju (giant monsters) of postwar manga and yōkai (supernatural entities) of Edo-period scrolls and remixes these traditions with his bold palette to reflect the complexity of the present day.
To learn more, click here.