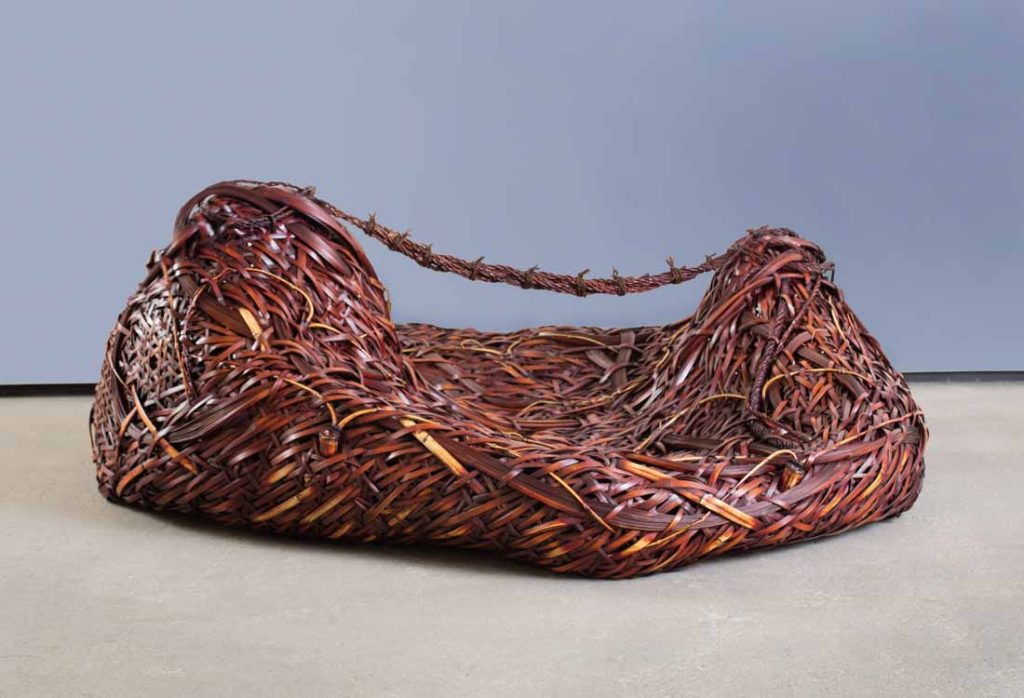 Yufu Shohaku, Meota Iwa (The Wedded Rocks), 2020, madake bamboo, rattan
Yufu Shohaku Solo Exhibition; Selected Works of Japanese Bamboo Art
TAI Modern
March 16-25, 2022
Opening reception: Thursday, March 17, 5-9pm
Exhibition talk: Saturday, March 19, 2:30pm
Exhibiting at:
Colnaghi
38 East 70th Street
New York 10021
For the 2022 edition of Asia Week New York, TAI Modern travels to New York from Santa Fe to present Japanese bamboo artist Yufu Shohaku's first solo exhibition outside of Japan. Yufu Shohaku (born 1941) turned eighty years old earlier this year. A second-generation bamboo artist from Beppu, Yufu began making baskets in elementary school and achieved mastery by middle school. Today, he is known for his robust and energetic rough-plaited baskets that incorporate bamboo branches and roots, half-split chunks of bamboo, and bamboo ropes.
The centerpiece of the exhibition is the magnificent and unusual Meoto Iwa (The Wedded Rocks). Yufu recreates in bamboo these sacred rocks, tied together with a rope, representing the union between Izanagi and Izanami, the two central deities in Japan's creation myth. The artist spent much of 2020 working on this sculptural homage to connection and new beginnings.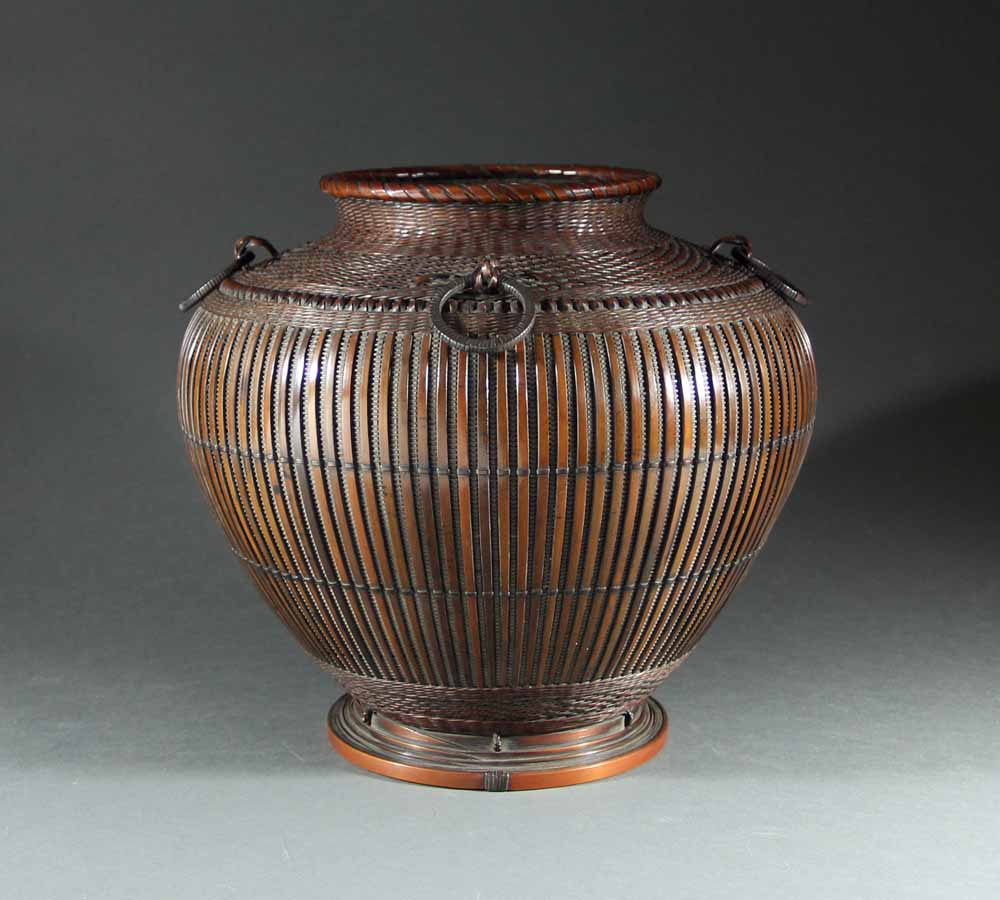 Maeno Koyo, Tatezashi Flower Basket, 1960s-1980s, madake bamboo, rattan
Also on view in New York are selected works from over 40 bamboo artists working in a broad range of styles and techniques.
Read more, click here