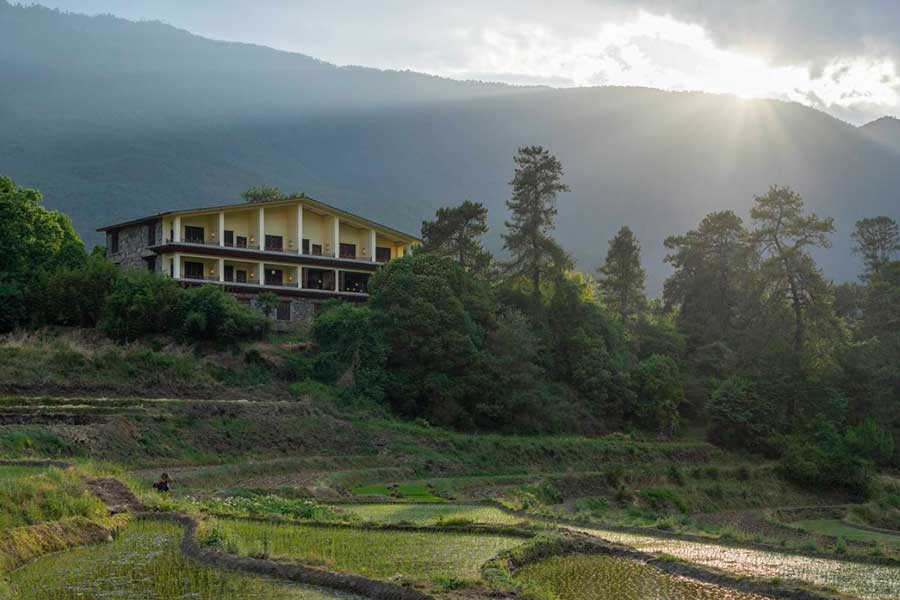 Songtsam Lodge Tacheng, one of the luxury boutique hotels that form the Songtsam Group, the sponsor of Asia Week New York 2023.
Songtsam Lodge Tacheng is located between the Yangtze and Mekong Rivers and is only 3-4hour drive from Shangri-La. Nestled in a tranquil village inhabited by a Tibetan and Naxi community, Tacheng enjoys a comfortable climate boasting one of the region's most fertile valleys. The journey down the Mekong River from Meili to Cizhong, and finally to Tacheng, is simply incredible. Within 250km the road winds through vastly different landscapes descending from high to low altitudes resulting in cooler to warmer climates. Songtsam Lodge Tacheng enjoys a comfortable climate and boasts the region's most fertile land. The spacious and cozy rooms in the main building face beautiful rice fields and mountains in the distance. The lodge is elegantly designed to showcase fine Chinese art; large windows and balconies enable guests to take in the stunning rural scenery.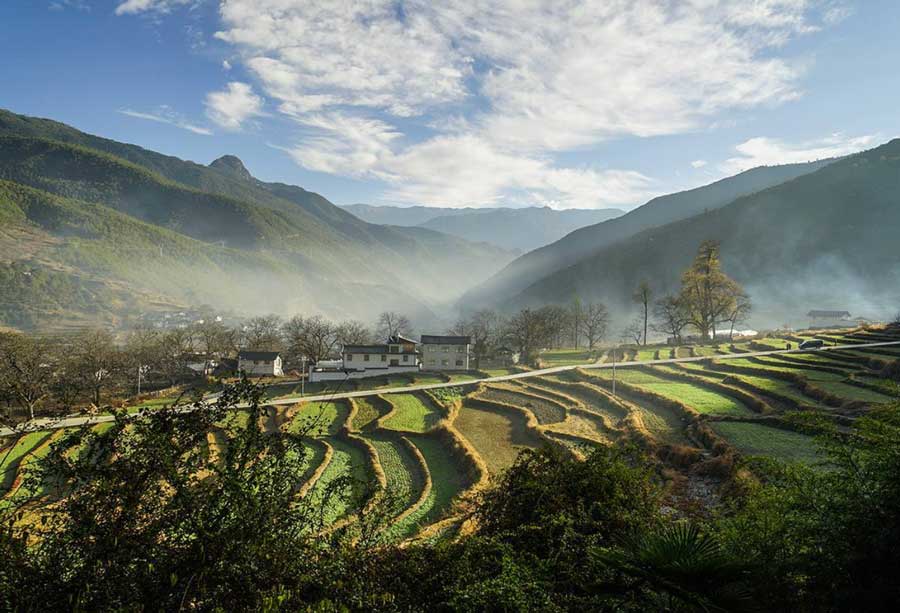 Songtsam Lodge Tacheng rice paddy view
The climate yields an abundance of fruits and nuts year-round, growing alongside terraced fields of rice, wheat and grapes. Meals in Songtsam Lodge Tacheng are cooked by local chefs, and benefit from a rich supply of locally grown organic vegetables, as well as wild honey, fish and ham that might just be the best in China. This area, richly endowed by nature, is a famous land of plenty in the northwest of Yunnan province. Natural conditions in Tacheng produce a more natural and seasonal diet. In general, Songtsam Lodge Tacheng's meals are healthy in a home-made style which maximizes the original flavor of the ingredients.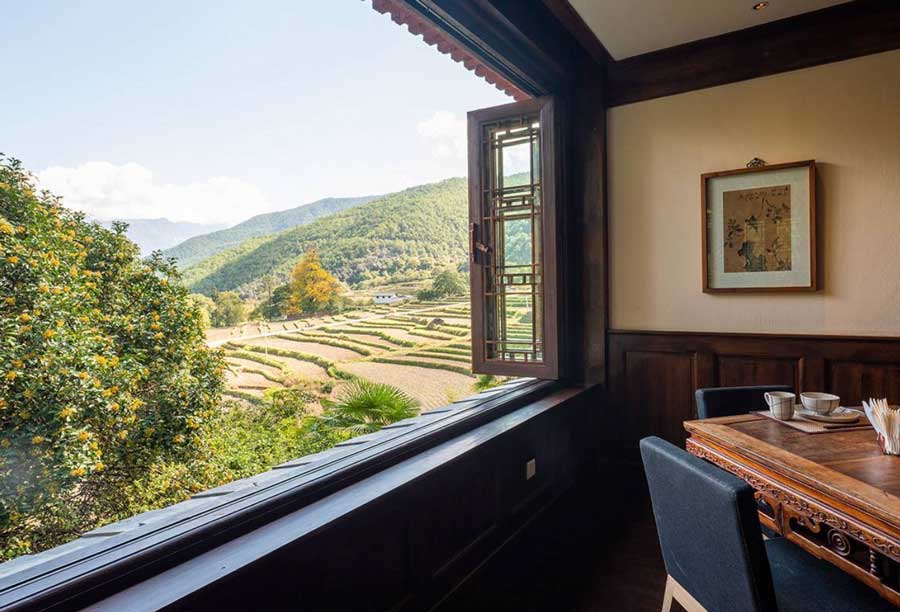 Songtsam Lodge Tacheng, view from the dining room.