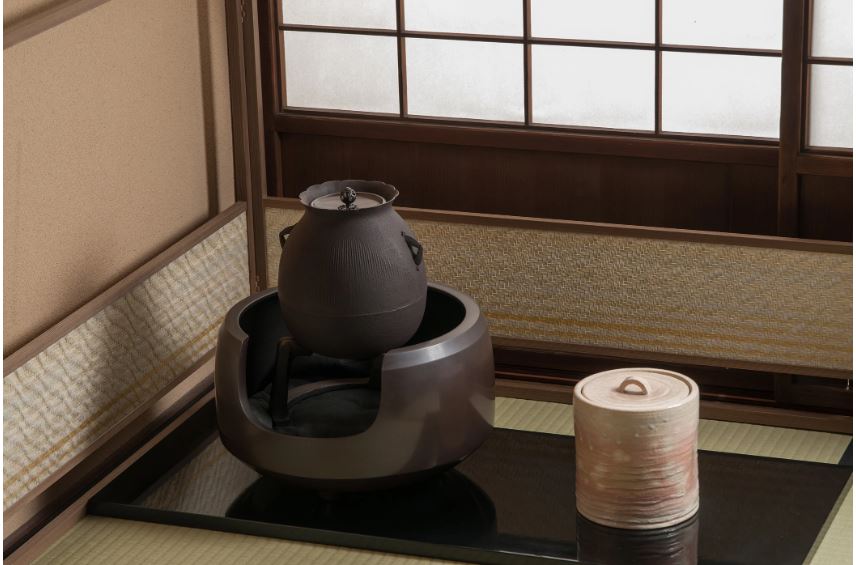 Chashitsu – Japanese Tea Room, Onishi Gallery
November 9-19, 2022
Tea Ceremony & Lecture: Thursday November 10, 4-5:30pm
Onishi Gallery is proud to present Chashitsu – Japanese Tea Room –a celebration of Japanese art and culture, tradition intertwining contemporary influence. This unique exhibition focuses on ceramic and metal work pieces specifically used for Japanese Tea Ceremony traditions. This exhibition will be introduced by a live Tea Ceremony and lecture by certified Tea Master Yoshitsugu Nagano on November 10th from 4-5:30 PM at Onishi Gallery. This special demonstration will bring a table-style Tea Ceremony and lecture on how to use and deeply appreciate the charm of tea ceremony related artworks and utensils created by Onishi Gallery artists.
Onishi Gallery is honored to bring the Tea Ceremony to your home through the works of our esteemed artists in metal, ceramics and glass: Hata Shunsai III (born 1976), Sako Ryuhei (born 1976), Iede Takahiro (born 1962), Hara Satoshi (born 1962), Oshiyama Motoko (born 1957) and Hagino Noriko (born 1949) working in metal; Ohi Chozaemon Toyasai X (born 1927), and Ohi Toshio Chozaemon XI (born 1958), father and son, and Itabashi Hiromi (born 1948) working in ceramics; and Noda Akiko (born 1975), working in glass.
Read more, click here.