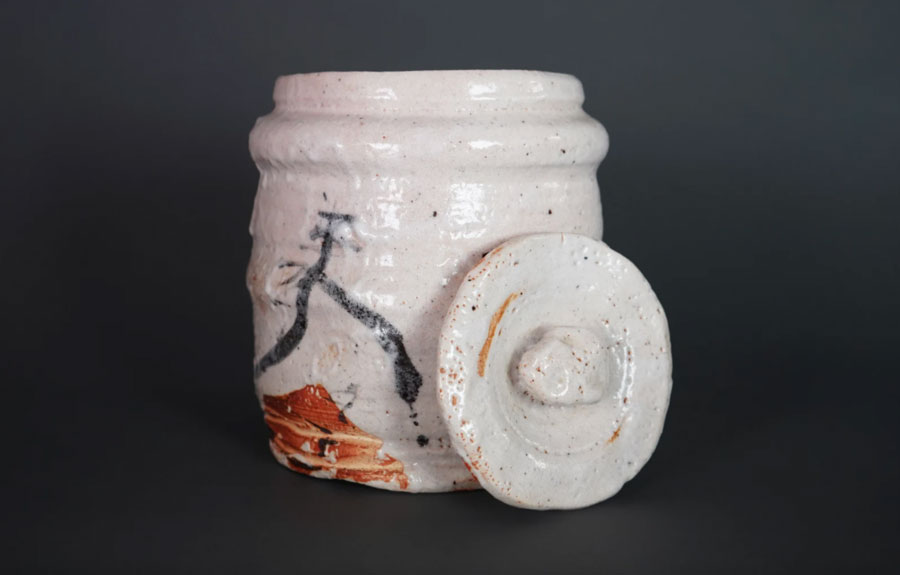 Shino Water Jar 志野水指, Shino Stoneware, H8″ x W7.6″ x D7.5″;H20.3 x W19.3 x D19: Lid dimensions H1.2″ x W5.4″ x D5.1″;H3 x W13.7 x D12.9 cm, With Signed Wood Box
Dai Ichi Arts is delighted to present their October special exhibition: "Refining Water: Mizusashi & the Art of the Japanese Tea Ceremony," bringing focus to the elegant interpretations of Modern & Contemporary ceramicists who re-envision the Mizusashi, or water jar, form. This exhibition will spotlight the importance of the water jar in the context of the Japanese tea ceremony, featuring works by Nakamura Takuo, Higashida Shigemasa, Ueba Kasumi, Suzuki Goro, & many more. Stay tuned for weekly features and exciting new arrivals this October!
Click here for more information.