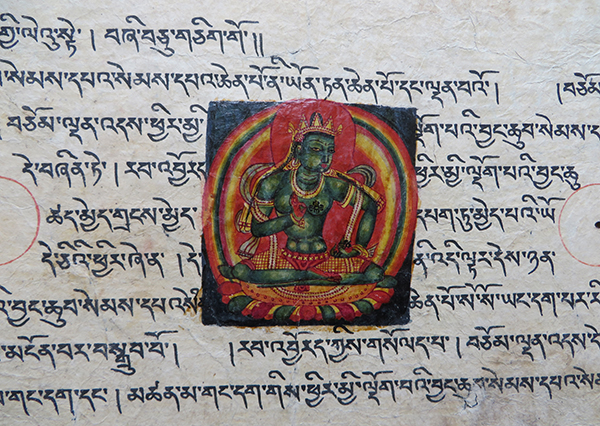 We asked some of our participants for their favorite Asian art-related books—both fiction and non-fiction. For Part III of our reading list, we are focusing on Indian, Himalayan, and Southeast Asian art. We hope you'll find inspiration in these pages. These are all available on Amazon, but do support your local bookstore if you can!
---
Indian Sculpture: Volume I and Indian Sculpture: Volume II
by Pratapaditya Pal
Leiko Coyle of Christie's deems both of these volumes "must-haves for Himalayan art."
"This splendid collection, while not representing all the major styles of sculpture that flourished on the Indian subcontinent from 700-1900, is certainly one of the most comprehensive among American and European museums," reads the synopsis.
---
Wisdom and Compassion: The Sacred Art of Tibet
by Marilyn M. Rhie
This is another of Coyle's must-haves. It "illustrates, explains and celebrates 241 examples of Tibetan sacred art of the 9th to 12th centuries," according to the synopsis. "The authors discuss the religious meaning and use of tangkas, Buddhist iconography and the aesthetics of tangka paintings, sculpture and mandalas."
---
Indo Tibetan Bronzes
by Ulrich Von Schroeder
"It is the BIBLE when it comes to Himalayan metalwork," comments Suneet Kapoor of Kapoor Galleries Inc. "Although more valuable for the pictures, it is indispensable when researching the subject matter. No serious Himalayan art enthusiast/scholar is without this book in their library!"
---
The Art of Indian Asia: Its Mythology and Transformation
by Heinrich Robert Zimmer
Kapoor also recommends this two-volume set, calling it "a perfect primer for those who seek to gain an understanding into the various religions of India & South Asia." The synopsis promises "a unique product of scholarship and photography, which presents a view of Indian Art that is believed to be the most comprehensive ever undertaken."
---
Indian Painting: The Scene, Themes, and Legends
by John Kenneth Galbraith and Mohinder Singh Randhawa
"The book is engaging to novice readers, yet the illustrations will serve as reference for seasoned collectors, scholars and curators," says Kapoor. "From a personal standpoint, this is a special volume, as both authors were frequent visitors to my father's gallery during the 1960's, when he had a gallery in South Extension Market, New Delhi."
---
Read our other book recommendations:
Asia Week New York Reading List, Part I: Chinese Art
Asia Week New York Reading List, Part II: Japanese Art