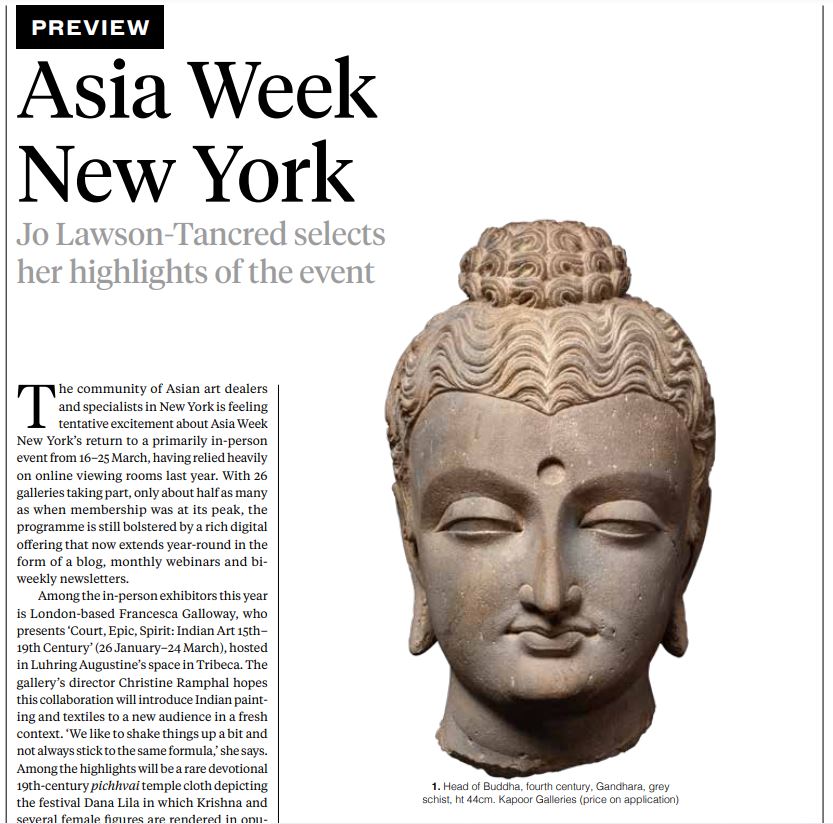 On page 36 of the February 2022 issue of Apollo Magazine begins Jo Lawson-Tancred's preview of this season's Asia Week New York.
The February 2022 issue of the highly regarded international art magazine Apollo included a two-page preview of this season's Asia Week New York, Written by London-based arts writer Jo Lawson-Tancred, the focus was on Asia Week's return to live exhibitions and auctions and the high quality of artworks that will be available. In particular, Lawson-Tancred noted the shows of participating dealers Francesca Galloway, Kapoor Galleries, Eric Zetterquist, Sebastian Izzard, Fu Qiumeng, and Joan Mirviss, along with illustrations of several fine artworks on view this week. She also mentioned next week's Asian art auctions and two exhibitions currently on view at the Metropolitan Museum.
The full article, as well other press coverage of Asia Week New York, can be found in the Press Room section of the AWNY website. For the Apollo, click here.