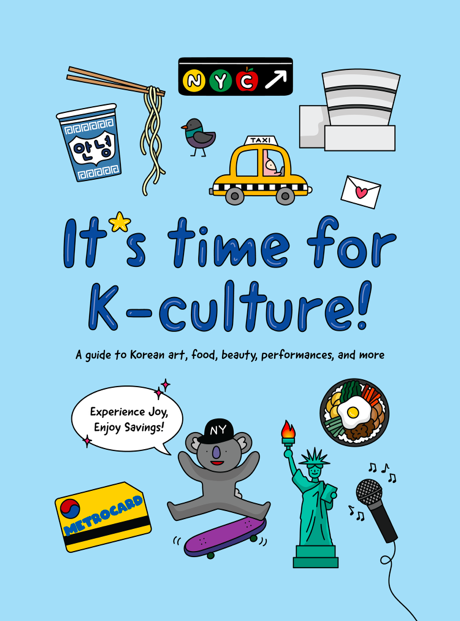 It's Time for K-Culture Campaign
It's Time for K-Culture
The Korean Cultural Center New York is thrilled to launch a campaign It's Time for K-Culture promoting a variety of events related to Korean art, performance, literature, cuisine, fashion, beauty, wellness, and entertainment in New York.
As the Korean Wave has proliferated in the NY scene, prestigious local institutions such as the Metropolitan Museum, Carnegie Hall, and New York Public Library will be simultaneously presenting the works of Korean artists later this year. In collaboration with the NYC Department of Small Business Services and 52 cultural organizations including Korean restaurants and stores, KCCNY established a promotional platform binding individual events to maximize their impact on New Yorkers and tourists.
One of the most fascinating benefits of the campaign is that participants can enjoy 5-30% discounts while experiencing a fun and exciting K-lifestyle.
To learn more, click here.